Meet the team
Find out more about the people who make out Praxis Greece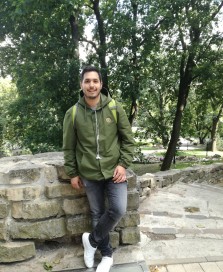 Panagiotis Moisidis
Mentor
My name is Moisidis Panagiotis-Georgios. I was born and I live in the city of Serres. I studied linguistics at the University of the Aegean and I have master degree in Education Sciences, Education using New Technologies. Furthermore, I have gained sufficient competence in adult education, while my scientific interests are related to the teaching of Greek as a second / foreign language, intercultural education, experiential education and education through new technologies. In Praxis, I voluntarily work as an external partner, mainly as a mentor and trainer of the EVS volunteers, with whom we organize several events and campaigns. Also, I teach English as a foreign language to beginner students. I love traveling and music, while I enjoy theater and poetry. I like sports and I support our city's local club, Panserraikos.
Kaiti Emmanouilidou
President
Katie is the president of Praxis Greece and all of Praxis tasks are coordinated and directed by her. Furthermore, she helps the volunteers in their campaigns and supports their research. The target group of all work are young people from the local society and in general the European youth. In order to support young people, PRAXIS fosters the cooperation between schools and youth organizations on the one hand and trains a European Youth Competence Team which transfers knowledge and experience on the other hand.
Anna is a professional journalist and project manager to ensure the visibility of Mediart and other local programs. Anna, believing in the mission of PRAXIS is helping in developing activities which are based on the philosophy of "Initiactive-Activity-Cooperation". Via non-formal education, Anna mentors and helps young people to acquire abilities which may help them in their own professional future.
Hello, My name is Johanna, I am 19 years old and from Cologne, Germany. My personal interests are reading, doing and listening music, dancing, traveling, photography and going on walks. I am doing an EVS for nine months in Greece and gonna stay until August 2019. During this time I hope to gain new experiences, meeting as much people as possible and explore Greece. At the moment i am enjoying the intercultural experience we have inside the Praxis team and the time I spent in Serres.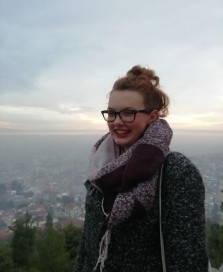 Hi, I am Lioba, born in Cologne on the 3rd February 2000. I finished high school last summer and since November 2018 I am enjoying my time here in Greece, probably till August 2019. After the EVS I want to study, but I am not totally sure about the subject yet, maybe something about journalism and politics. I am looking forward to the summer because I want to travel and explore Greece!
Past Volunteers
Carlos Suarez Cruz
Volunteer