About us
Our activities are taken place around the world.
PRAXIS is a non-governmental and non- profitmaking cultural organisation in Serres. It was founded in 1995 in order to offer a broad spectrum of cultural activities to the town youth and involve them in cultural issues. Most of the people working for PRAXIS do it voluntarily.
Where is PRAXIS?
PRAXIS has its main office in the centre of Serres city on Ioustinianou street 19. Serres located in Northern Greece, is the capital of Serres regional unit and second largest city in the region of Central Macedonia. After Thessaloniki, Serres is one of the most important administrative and economic centers of Northern Greece. Today, the city of Serres is inhabitated by about 100,000 residents, including students of the International Hellenic University.
Praxis – organisation for young people Founded in 1995 in Serres Mission of Praxis:
To provide assistance to young people in perfecting their skills, obtaining knowledge and increasing qualification.
To facilitate integration of young people in the society and support their initiatives
To provide oportunities for young people to share their opinions and implement joint acitvities with the European youth.
To ensure the participation of young people in the initiatives of the European Union.
To promote understanding of European cultural diversity.
To stimulate greater consolidation in the society and promoting involvement and participation of all social groups, including disadvantaged individuals and persons with special needs.
Target groups:
Young people willing to participate in youth exchanges.
Young people willing to contribute to various initiatives in the local community.
Young people willing to perform voluntary work. – Youth organisations.
Local groups and movements.
Organisations working in the field of youth activities.
Other entities and stakeholders of the youth or youth training sector.
Meet our Team
Praxis consists of many different people who all have different tasks and responsibilities.
Katerina Emmanouildou
President
Katie is the president of Praxis Greece and all of Praxis tasks are coordinated and directed by her. Furthermore, she helps the volunteers in their campaigns and supports their research. The target group of all work are young people from the local society and in general the European youth. In order to support young people, PRAXIS fosters the cooperation between schools and youth organizations on the one hand and trains a European Youth Competence Team which transfers knowledge and experience on the other hand.
Anna Alevra
Programme Manager & Consultant
Anna has over 20 years' experience managing projects but also working hands on with youth in projects that are implemented in different European countries. Having worked at the local, national and international level, she has a broad experience as project manager, youth trainer and youth advisor, facilitator, coach and mentor. The themes of the programmes, projects and activities she has managed involve: youth policy, intercultural learning, cultural management, citizenship and participation, social inclusion, diversity, gender, antiracism, prevention of social exclusion etc. Through many years of experience in managing projects with volunteers, she has become an expert in participant& recruitment, training and monitoring, but also in supervising staff working in the youth sector. With regards to project management, her considerable skills include project monitoring and evaluation, media relations and marketing. In addition, she has an even longer career in journalism and PR—starting in the mid-1980s. She has worked for the press, radio and television, and has a wealth of experience on management for radio & television productions, promotion and advertising, organizing campaigns for raising public awareness, and campaigning and positioning in the social media.
Georgia Tsiaousi
Youth worker & Mentor
Georgia Tsiaousi holds a BA in Greek Literature from Democritus University of Thrace, specialized in Classical Studies and she owns a Certificate in Greek Sign Language. She also holds an ECPE Certificate in English from Michigan University and a Delf B1 Certificate in French. Her great interest in the education field led her to participate in several certified teaching seminars, in Erasmus+ projects, in Youth Exchanges, in Training Courses, and in varied Voluntary Projects. During her studies and afterwards, Georgia worked as a facilitator of formal and non-formal educational activities at the Central Public Library of Serres and of Reading Empowerment Sessions at the Central Public Library of Komotini. Since 2015 she has been teaching to a wide range of students, as Ancient and Modern Greek to Greek high-school students and Modern Greek to foreign students, both underage and adults. She is also well experienced in the fields of distance learning. Currently, she organizes events and campaigns as a mentor and trainer of Praxis volunteers and she continues teaching voluntarily Modern Greek to immigrants and foreigners in NGOs.
Eleftheria Alevra
Praxis staff
My first contact with the Praxis organisation occurred a year ago. I liked the idea of ​​being part of an NGO and participating in the local activities and events that it organized. So ,I became a local praxis volunteer. As time went by I felt that I wanted to offer more to the organization for this and I started to take on more responsibilities. Now, some of my tasks are to represent the organization in external meetings , Y.E, T.C e.c.t and to support the mentor, European and the local volunteers. Also, I promote on social media various proposals from opposite organizations for some programmes and I deal with Praxis social media pages as well as with the Praxis website. Last but not least , I organise my own local workshops. All in all, this year really change my life and helps me to believe in myself more.
Antigone Nounou
Consultant, Project manager, Senior researcher and Strategist
Over the years, Antigone has worked in a number of projects with significant positive social impact, for NGOs, charitable foundations and local authorities in Greece and abroad. Her work focuses on populations in danger of social exclusion, including refugees, low income and youth. She studied physics at the University of Athens, high energy theoretical physics at Imperial College, and philosophy of physics at the London School of Economics and Political Science. Prior to her engagement in projects with social impact, she held teaching and research positions at the University of Patras, University of Minnesota, National Hellenic Research Foundation and University of Athens, and was a visiting fellow at the University of Pittsburgh and Max Plank Institute in Dresden. She has also engaged in secondary education on various occasions early on in her working life
Vasilis Triantafyllou
IT
Been in Praxis for more than 15 years i always try to give the best for this unique organization in Serres. My work here is to provide IT solutions and web services where is needed and not only. I have participated in multple of YE, TC & Local Activities of Praxis. Studied Mechanical Engineering, Applied Infomatics & Robotics. Living in Serres and working as a teacher in technical school.
Our Volunteers
The volunteers make out the biggest part!
Anastasia Lioliou
Volunteer
Hey guys! My name is Anastasia Lioliou, I'm 22 years old and I study interior architecture in Serres. In my free time I like riding my bicycle and listening to music. One thing that you need to know about me is that I'm really social and I love meeting new people. I choose to be a volunteer because I love traveling and creating new memories with interesting people that share the same passion and goals. In my life I have travelled a lot with my family and my friends but now with erasmus+ I have found a new way of travelling that combines volunteering purposes too. The main reason that I choose to be a volunteer is because I like to offer in my society and spread awareness for important and sensitive subjects that concern all the people around the world.\nI'm looking forward to meeting you all.
Anna Gkouzina
Volunteer
YEEHAWW?? My name's Anna and I'm currently studying in Serres. I think someone's favourite colour says a lot about them so I'm gonna let you know that mine is yellow. I found out about praxis on accident and since then I haven't stopped enjoying the activities and campaigns the volunteers organise! Praxis gave me the opportunity to travel and meet new people, make memories, get to know other cultures and languages. Every single person associated with praxis always tries to make sure everyone is included, and that's what made me want to be a volunteer. I love the feeling of joining a team, doing things together and most importantly keeping in touch with people even after we've parted ways. Also helping others and educating people on serious matters is another thing that motivated me. I encourage everyone to join any type of volunteering programs since through volunteering you both do good to yourself and others:) that's all for now. yolo. swag.
Sotiria Arabatzi
Volunteer
Hello there! My name's Sotiria and I'm a positive person who genuinely believes you get out of life what you are prepared to put in. In my opinion,a volunteer is someone who enjoys working alongside other open-minded people who want to make a difference in the world and improve it for the better, values and work ethics that I've come to realize 'Praxis' itself as a committed organization represents. The transferrable skills and qualities one develops when volunteering and being a supportive team member are of utmost importance because,in the end,I feel that life is measured in achievement, not in years alone(-Bruce McLaren). And to really live your life,a quarter mile at a time,is the rarest thing in the world.
Thanos Kavakliotis
Volunteer
Hello my name is Thanos and I am a local volunteer. I was born in Serres and I currently live there too. I study Business administration at the international university of Greece. I love travelling and discovering new perspectives of life. I admire foreign cultures and I am very interested in learning new things and experiencing the life of other cultures. I think if someone goes into an Erasmus project, this experience can change his life. Τhere is nothing more beautiful than understanding how the people around you see the world . These are some of the reasons that made me join the Praxis team. I think that becoming a volunteer is a must for everyone because I want to help people however I can, and to make our planet a more friendly place for everyone. In my free time I play all kinds of sports, I deal with photography because I like seeing the world from a more artistic point of view. I hang out with my friends and I like going for a walk at the local park.
Stella Nigdeli
Volunteer
Hellooo everyone. My name is Stella. I am 21 years old and I study business administration, specifically interested in management marketing. After the quarantine I felt stuck in one place. Then one day one of my friends said, there was an organisation which was teaching languages for free, and after hearing this I thought it would be a great opportunity to grab the chance to learn more and meet new people. Time was passing and I felt myself getting more and more interested, it was not long until I realized I wanted to help in this organisation. Educating not only people but also myself in serious topics and also connecting with different people, locals and foreigners has been a part of my life that now I cherish more than anything else. I also believe that it's a great opportunity to learn more about what I want to do and who I am as a person. I believe this is the most important experience I have in my life and I would recommend someone to join anytime.
Nikos Verros
Volunteer
Hello, my name is Nikos Verros. I was born and I live in Serres. In my free time I like to find ways to experience life from different views and learn more about the human nature. I'm interested about the harmonization between nature and human. That's why my choices lead me joining the Praxis team to learn more about that and mainly for non-formal education. Also I like to meet, help and observe people trying figure out practical solutions for everyday esoteric problems. My experience so far with Erasmus + projects is still in progress but I can't wait to expand it.
Maria Gkanoglou
Volunteer
Hey everyone, my name is Maria, I am 22 years old and, currently, I reside in Serres, where I work as a trainee lawyer. In the future I wish to work as a legal practitioner on an international level and to engage in human-rights related matters, such as multicultural ones. Other than that, I love art - there isn't a single space in my apartment that isn't covered in paintings - and photography and reading books. Most importantly, I love sharing experiences with other people, since I wholeheartedly believe that common experiences help bring people together regardless of their differences. Volunteering in Praxis provides me the opportunity to put in use all my skills in order to help the foreigh volunteers, to engage in projects with other volunteers - local or foreigner ones - thus creating new and solid experiences. I do hope that I will have the chance to expand my experiences by participating in Erasmus + projects, thus using my skills and meeting new people outside local boundaries.
Fani Papadopoulou
Volunteer
Fist of all let me introduce myself , my name is Fani , I am 20 years old and study Midwifery Science in Thessaloniki. Generally speaking , since I can remember myself I have been involved in many organizations and volunteering projects, due to I really like the feeling of offering … So, one day I decided to join the wonderful family of "PRAXIS" and since then my life has changed. Have you ever felt, that you found the meaning of your life that you have been looking for so long? I did! Now, the only word that perfectly describe what I feel is INVESTMENT. What I mean is that the organization changed my life, I met wonderful people, I participated in different activities, I helped organize a charity event, I traveled and improved my knowledge by gaining experiences. I feel very lucky that I am officially one of the "children'' of the family PRAXIS .
Deppy Papagiannopoulou
Volunteer
Hello everyone! My name is Deppy , I am 21 years old and study Economics in Serres . Personally, I love to learn new things and meet new people . Also, I never miss an opportunity to go on a trip . I became volunteer in Praxis because I think that is something beautiful about helping people around. Our society needs more people who cares about whats going on in our world .
Panagiota Bacha
Volunteer
Hello guys! My name is Panagiota, I'm 21 years old and I'm from Thessaloniki. I'm situated in Serres because I'm student in university and I study Economic Scientists. It is my last year in university and I take the opportunity to be a volunteer and improve my English. I love any kind of sports, I'm easygoing person and I like to be around/meet people with different mindset of me and last I love to travel a lot. I decided to volunteer because volunteering can provide a healthy boost to your self-confidence, self-esteem and life satisfaction. You are doing good for others and the community, witch provides a natural sense of accomplishment. The role as a volunteer can also give you a sense of pride and identity.
Eirini Kotsidou
Volunteer
Hello everyone! My name is Eirini Kotsidou and I am from Serres. I have studied in Ioannina, worked in Athens, and lived in Sweden. I have a master's degree in Applied Biotechnology, but I also enjoy learning new languages and understanding the etymology of words and how they influence communication. I love reading books, binge-watching series, and traveling to places. My favorite thing to do is to drink freshly brewed coffee while reading pages from a book early in the morning. Now regarding volunteering, I always wanted to give back to my community but since I was living abroad and came back only for small periods at a time I never knew how to start. Praxis and volunteering started in an unexpected way as if the stars had aligned that day. A bad connection in the library's internet, made me leave early and as I was walking home, I passed by an office where I saw the 17 sustainable development goals. In a spontaneous decision, I opened the door, entered, and said "I want to volunteer". This decision has given fruition to meeting great people, making memories, and learning new skills. I am looking forward to engage more in my community and making a difference. So to all of the people that are wondering how to volunteer and how to help, ask a friend, knock on the door, give a call, send a text, or drop an email!!
Nikoleta Xartabila
Volunteer
Hey Everyone, My name is Nikoleta (or just Nikol if that's easier). I come from Greece and I'm 21 years old. I study Interior design and architecture. I love reading books and comics (yes a big marvel nerd here). I love travelling and learning new things about art. I recently became a volunteer to Praxis so I can be more active in my community and more aware of the problems our society is dealing with. By volunteering you can learn so much, help other people and even yourself.
Katerina Chatziathanasiou
Volunteer
Hi everyone! My name is Katerina and I was born and raised in Serres. I am a social worker and curently I'm studying for my Master in special education. I love traveling, reading books and watching series. I've always loved to help people and offer as I can to my town, so that's why I was always a volunteer in various organizations. But being a volunteer in Praxis is the best one so far. Getting to know new volunteers from all over Europe and help them with the projects, apart from being a very fun and creative experience, it also helps me to grow personally. Αppart from making a positive contribution to the local community, Praxis also cooperates with various organizations in Europe, offering the opportunity to young Greek citizens to experience the erasmus+ programs, which are a lifetime experience.
Zoi Grammenopoulou
Volunteer
Hello everyone, I am zoi grammenopoulou. I am 22 years old, born in 2001. Currently I study in serres business administration with a course in the marketing and management field and I just finished my studies as a vegan chef in Athens. I always wanted to meet the world and learn as many things as I can. One day I visited a planting tree activity from Praxis next to the International University of Greece. I passed by and I met all the volunteers, the ESC and the local ones. After that I got the chance to travel to Marseille, France for a Training Course and to Portugal for another one in less than a month and develop my skills and myself. Now I am a volunteer in Praxis and I want to help as much as I can. I love making handmade jewellery, reading, drying flowers, thrifting and marketing. Maybe if you find me in the office we can chat!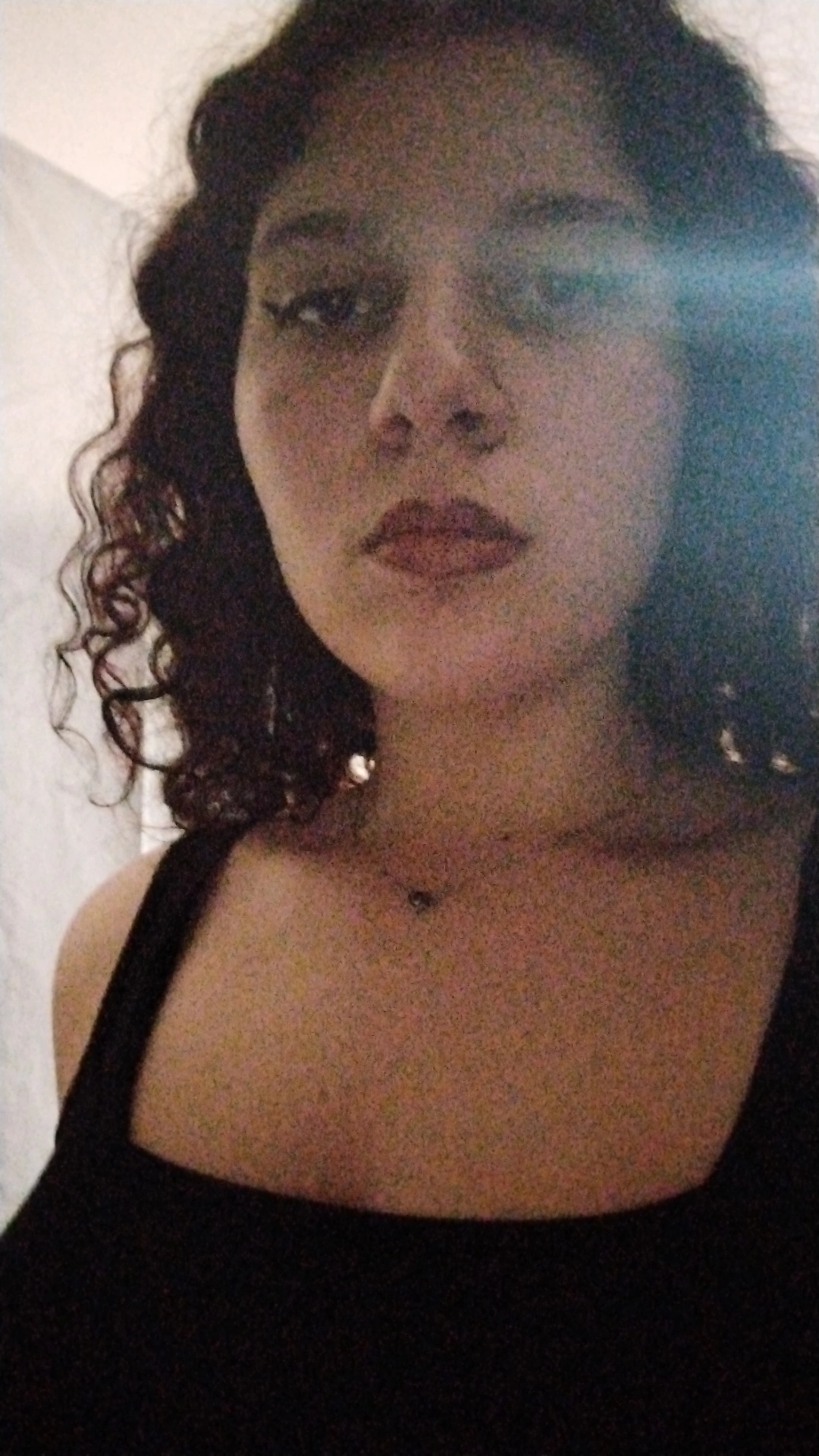 Katerina Tsamandani
Hiii! My name is Katerina and I am a local volunteer. I am from Serres but I am currently studying Acting in Thessaloniki. I have a lot of hobbies such as travelling, dancing, playing and listening to music, all of which I especially love to share with people from different cultures. Being a volunteer in Praxis has helped me get in touch and become friends with a lot of people from different countries and learn about their language, their traditions, their art. I also love participating in all of the activities organized by the ESC volunteers and Praxis, through which I educate myself about serious matters in a fun way.