Past Volunteers
Hi, I am Lioba, born in Cologne on the 3rd February 2000. I finished high school last summer and since November 2018 I am enjoying my time here in Greece, probably till August 2019. After the EVS I want to study, but I am not totally sure about the subject yet, maybe something about journalism and politics. I am looking forward to the summer because I want to travel and explore Greece!
Anastasios Veligradis
Volunteer
Γεια σας! Hello! My name is Anastasios Veligradis and I came here from Germany to work as a volunteer for Praxis. It was a choice I took two years before I started because on the one hand I was impressed about the campaigns and events Praxis is organizing. On the other hand it was an opportunity for me to live abroad and to come back to my roots. Until now I am really satisfied with what I'm doing and I hope that I also can help Praxis.
Hello, My name is Johanna, I am 19 years old and from Cologne, Germany. My personal interests are reading, doing and listening music, dancing, traveling, photography and going on walks. I am doing an EVS for nine months in Greece and gonna stay until August 2019. During this time I hope to gain new experiences, meeting as much people as possible and explore Greece. At the moment i am enjoying the intercultural experience we have inside the Praxis team and the time I spent in Serres.
We have always been said that travel trains youth, that's true, my name is Jordy from France and I will tell you my story. I was lost, and I didn't know where shall I work and especially in which sector. At the age of 25 I was in a constant search of who I'm and with a huge lack of self confidence. I chosen the EVS to fight my fears, affirm myself, and working in an organisation with whitch I'm familiar, the media.
Felix Neo Rieder
Volunteer
Hello, my name is Felix and I am from Germany. For me the voluntary service was a chance to develop myself as much as to help people and the society to develop. Furthermore it gives me the chance to prepare myself for working life and for studies which I will start this summer after the end of the mobility period. The reason why I choose this project was because it specifically demands various of skills from us like self initiative, organizing and communicating. I am glad to be here.
Carlos Suarez Cruz
Volunteer
Ananda Antón Linares
Volunteer
Hi, I am Ananda, born in Alicante (Spain) on the 2nd September 1994. I finished my degree in the University a year ago and since June 2019 I am enjoying my time here in Greece. After the EVS I want to go abroad and work as an advertiser or something related with children. I am a creative person who loves to do different things each day. I want to travel and explore Greece during my time here!
Irene Suárez Macías
Volunteer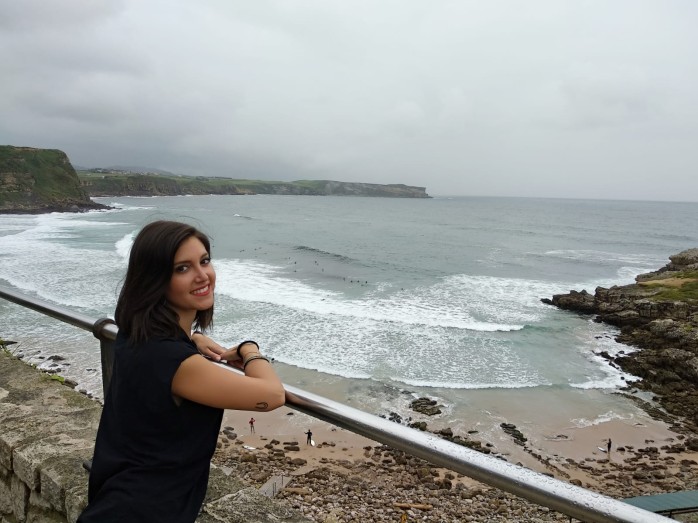 Diana Martínez Rincón
Volunteer
I am Elisa, 17 years old and from Cologne in Germany. I finished school this year and decided to go abroad to gain experiences before studying. This project interested me because I wanted to work with refugees to improve their conditions and chances. In my free time I make a lot of music and sports but I'm also very interested in politics.
Christian Losa Moreno
Volunteer
My name is Christian Losa Moreno. I'm 24 years old. I´m from Spain, one small city in Ciudad Real, called Tomelloso but I studied Law in Madrid. During my studies I was working also in different jobs. This gave me responsibility at an early age. My personality could be defined in the following way: I am an enthusiastic, sociable, creative and responsible person, who enjoys learning about the different experiences and cultures. Travelling around the world is my passion. I really like to help people, to enter in all of social media. Finally, I am looking forward to having this experience with Praxis.