Sara Alexandra Sousa
Volunteer
Χαίρετε everyone 🙂
My name is Sara, I'm from Lisbon and I'm 21 years old. I spend my days reading and at the theatre (I know, I'm pretty cool). Just finished my bachelor's degree in Communication at IADE – Creative University. I decided to take one year to volunteer in Europe before starting to work. The MediaArt is the perfect project for me because it allows me to work on what I love, discover the fantastic city of Serres, and meet new people. It's hard to be away from home, but this is an opportunity of a lifetime. I hope that ESC will open new doors to a future with fewer borders and more possibilities. I'm looking forward to learning Greek and enjoying the Mediterranean culture, especially the food!
Sara Díez Vidueira
Volunteer
Hi everybody!!
If you are reading this, it's because you are interested to join Praxis, so I will welcome you with this quick introduction.
I am Sara Díez, an 18-year-old girl from Spain, Barcelona. I love dancing, travelling, hanging out with my friends... I am that one who always helps everyone when they need it. I just finished my high school and I decided to volunteer at Greece with Praxis. Imagine getting lost in unbelievable places and getting to know new amazing people while you are working to make an impact on them. What more can you ask for? When I read about this project, I immediately imagined myself providing creativity and joy to these Praxis campaigns. I really admire how they help people to make a change on themselves by promoting values through art. I am very excited to start!
Moreover, I've been here for a few days and I already love Serres, it's people and the other volunteers. I believe this project couldn't be better!
Hi, my name is Julie and I am a French woman of 21 years old 🙂
After 3 years of communication studies, I decided to take a gap year to improve my English, meet new people, travel, leave my comfort zone. I chose this ESC project because I wanted to meet Greece; this beautiful country is very attractive, the food is wonderful and people are very welcoming, maybe I would like to become a journalist in the future that is why this ESC in Praxis is perfect to me!
I hope that it will bring me a lot of positive things even if it is already happening 🥳
Jose Moreno Peñalver
Volunteer
Hello everyone, my name is Jose, I am a boy from the south of Spain (my dear Andalusia) who has graduated in audiovisual film production and who dedicates himself body and soul to telling stories through his camera. After a while working on some film and series productions, I decided to volunteer on this project because it is very similar to what I have done before, plus I can help other people with my message because nothing comforts me more than helping and supporting the people who need it. In addition, it is an escape route to break out of my comfort zone and get to know myself better together with wonderful people from other countries with whom to share moments, actions and make this planet a better place.
Maria Eleonora Kieffer
Volunteer
Yia Sas people!
My (full) name is Maria Eleonora Kieffer Royo but everyone calls me Mery. I'm 18 years old but I look 12. I've lived all my life in Zaragoza, a big city in northern Spain where I finished my high school studies, but my dad is from Verona (the romantic city of Romeo & Juliet❤︎) in Italy. So we can say I'm 50/50.
I've always wanted to do volunteering and doing it in Greece makes it even more special. Just three days since I arrived and I'm loving it so much. You should know that Mamma Mia is my favourite movie, so it couldn't be any other way. I'm so excited to learn and to try my best at the campaigns!
I'm very happy to be part of this big family!
mery ✺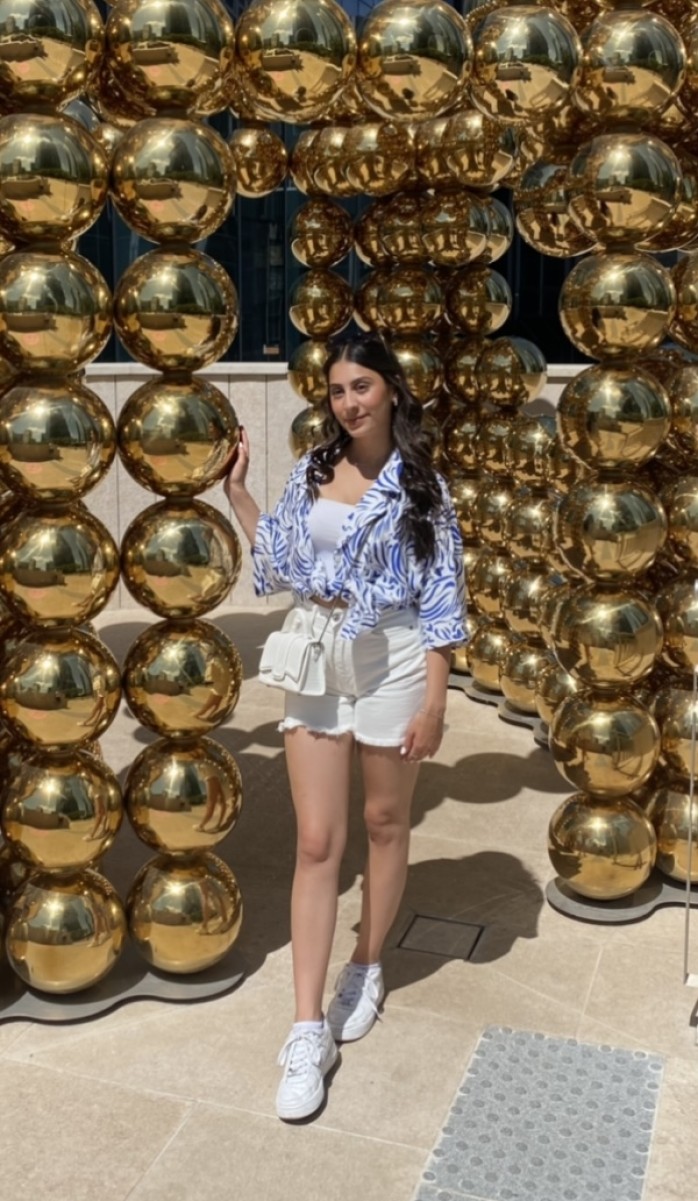 Kalí méra guys 😉
My name is Joana, and I am 18 years old. I am from Cologne (Germany) and graduated from high school this year. Wanting to broaden my horizon, I applied for an ESC project.
And now I am in Greece and you are welcome to follow my journey. To meet new people, a new culture and do something creative are my main motivations to start a gap year. This long-term project seems like the perfect opportunity for me as a very open-minded but also curious person.
I am looking forward to keeping you updated about my experiences!
Hello and Yia sas, I am Alma.
When you don't see me making weird science projects or short films with my friends, I usually write songs or stories or sleep. I graduated from German high school this year and wanted to go on an adventure. That's why I chose Praxis. I'm sure it is going to be a great way to make an impact, to help others, to learn about new people, new culture and myself. What I know so far: The other volunteers are really nice and the food here is very good.
I am looking forward to looking back at my time in Greece smiling.